Since 1983, KSN has been an innovator in our industry.
As we continue to seek resourceful, cost-effective solutions for our clients' legal needs, our law firm is proud to introduce our latest innovation - the KSN app.
Features:
24/7 real time access to KSN's Collection Status Online (CSO) portal featuring updates on active collection, foreclosure, and landlord/tenant matters.
Articles authored by KSN's experienced attorneys.
Mobile-friendly access to KSN authored booklets and industry relevant laws/ordinances.
Access to a schedule of upcoming KSN educational events.
Snapshot profiles of all KSN attorneys with contact info and mobile accessibility.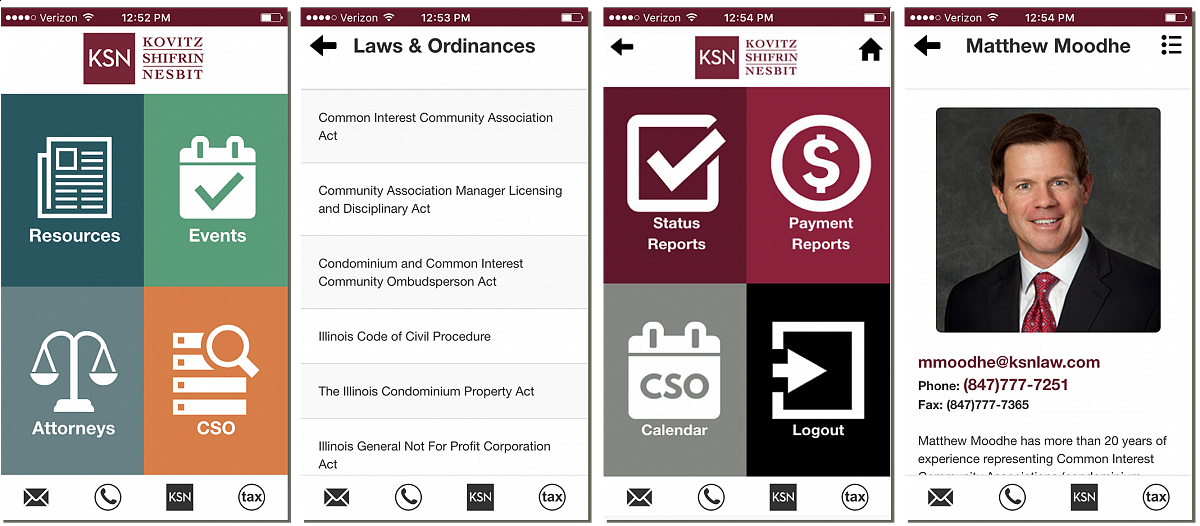 Download Today
The KSN app is now available for FREE download in the iTunes app store for your iPhone and iPad.

The app is also available for FREE download in the Google Play store for your Android phone or Android tablet.

We invite you to download the KSN app and learn what our law firm can do for you. We look forward to demonstrating how KSN has earned the trust of thousands of clients since 1983.
KSN App Videos